Fresh sambar powder in 15 minutes
Posted on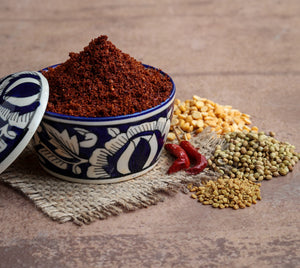 Sambar is an all time favorite with all South Indian households. In fact it is so much associated with Madras (now Chennai) that the two cannot be separated from one another. It is versatile like Amitabh Bachan - with its universal appeal to the young and old alike.
A vessel full of Sambar made in the morning
👉Can be a side dish to your morning breakfast (idli)
👉Can be a part of your main course at lunch(along with rice)
👉A delicious attachment to your night tiffin (say dosa).

Not just this.
👉It's highly nutritious as it contains dal and a range of veggies.
👉A favorite of the working woman as it is easily cook-able.
👉The combo of Sambar sadam (Sambar rice) and curd rice makes a perfect comfort meal--- nutritious, easy on the stomach.
Sambar powder can be prepared and stored or of course ordered online from avakaya.com

Then it's a matter of just boiling toordal and veggies of your choice with a few green chillies, add water, a little tamarind extract, haldi, salt, curry leaves and then while it's boiling, add the sambar powder. Boil some more and garnish with mustard, jeera and hing.

Now you understand that the heart of the Sambar is the sambar powder.

Let us see how a typical South Indian Mami prepares this magic potion:
Ingredients:
1 cup Red chilli
1 cup coriander seeds
1/3 cup chana dal
1/3 cup Toor dal
2tbsp Fenugreek(methi seeds)
1 tbsp pepper
1tbsp jeera or cumin
1 teaspoon turmeric.

Preparation:
Slightly fry all the ingredients and powder in a mixie. The powder should be fine - so sieve it and re-grind and store in a tight container.

A "must have" for all households. Don't you agree?
Get it here - https://www.avakaya.com/products/sambar-podi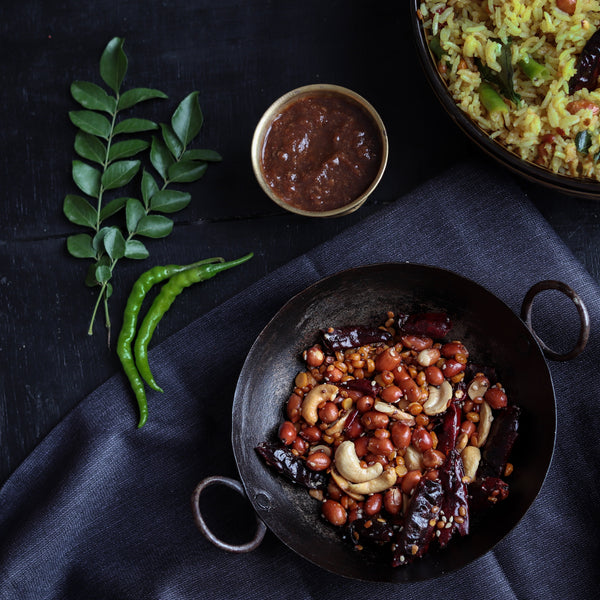 Ah! The favourite Naivedyam of Gods! Not just that. Along with fresh mango leaves thoranam, the colorful flowers and the scent of incense sticks. Pulihora (Puliodarai, tamarind rice, chitrannam) is a MUST on any auspicious occasion. 
read more